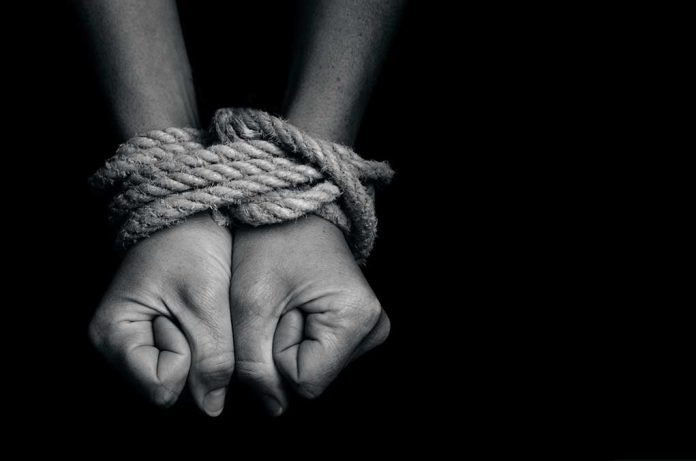 (WatchDogReport.org) – In October 2021, The Guardian reported that 17 missionaries from America and Canada were kidnapped in Haiti. The group members were on their way to the airport in Port-au-Prince to travel home when the 400 Mawozo gang abducted them. According to Reuters, gang activity has been on the rise since the assassination of Haitian President Jovenel Moise in July 2021. In fact, the US Department of State advised US citizens to stay out of Haiti altogether, listing it as a Level 4: Do Not Travel area.
On March 30, the State Department confirmed a report from CNN last week about a Florida couple kidnapped on March 18 and held for ransom. According to the CNN report, the couple traveled to the country to visit family and enjoy a festival. A source who stated she was the victim's family member said the pair, Abigail and Jean-Dickens Toussaint, were snatched off a bus from Port-au-Prince.
Principal Deputy Spokesperson Vedant Patel didn't give any further information about the couple but said the department was in "regular contact with Haitian authorities" on the matter. Patel declined to answer when pressed for details about who might have perpetrated the crime.
Two U.S. citizens were kidnapped in Haiti, State Department deputy spokesperson Vedant Patel said Thursday, adding that Washington is in regular contact with Haitian authorities and will continue to work with them. https://t.co/ulcvqWsiWo

— NEWSMAX (@NEWSMAX) March 30, 2023
The original report from CNN said the family shared a statement begging for the safe return of Mr. and Mrs. Toussaint. The informant, who claimed to be a family member, told a CNN affiliate the kidnappers stopped the bus and ordered any Americans inside the vehicle to depart. They reportedly demanded $6,000 from the victims' loved ones, but jacked up the price to $200,000 each after receiving payment.
A spokesperson from the US State Department reportedly told CNN that when an American is kidnapped abroad, the department works with "local authorities" to conduct a search. The danger seems to be so bad in Haiti that US Embassy there has even restricted travel for its personnel.
Copyright 2023, WatchDogReport.org