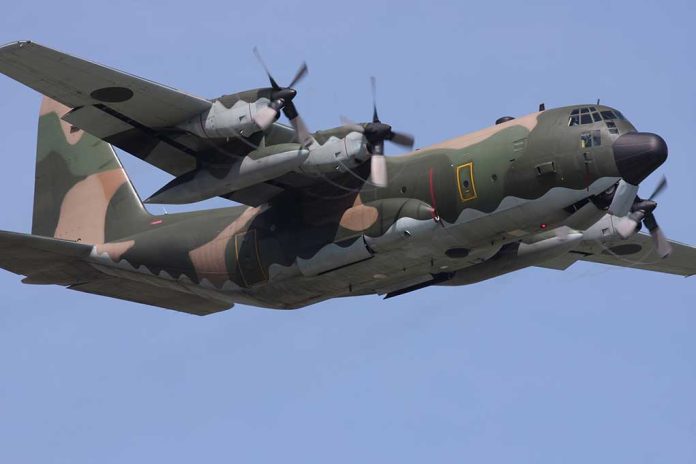 (WatchDogReport.org) – Lawmakers on both sides of the aisle have called President Joe Biden out for the disaster in Afghanistan. Recently, two of them decided to take matters into their own hands to find out what was happening on the ground in the country.
On August 24, Reps. Peter Meijer (R-MI) and Seth Moulton (D-MA) traveled to the United Arab Emirates (UAE) without telling congressional leaders or their aides. Once in the UAE, they hopped on an ally's military flight and traveled to Kabul, Afghanistan. The lawmakers released a joint statement explaining they wanted to see what was happening on the ground with the evacuation.
Moulton and Meijer commended the military for their hard work. However, they weren't impressed with the situation Washington put the troops in. The lawmakers said the federal government should feel ashamed of what's happening in the country.
Today with @RepMeijer I visited Kabul airport to conduct oversight on the evacuation.

Witnessing our young Marines and soldiers at the gates, navigating a confluence of humanity as raw and visceral as the world has ever seen, was indescribable. pic.twitter.com/bWGQh1iw2c

— Seth Moulton (@sethmoulton) August 25, 2021
While some applauded the congressmen, both combat veterans, for their actions, leaders in both parties weren't happy. Speaker Nancy Pelosi (D-CA) condemned them for diverting resources. Minority Leader Kevin McCarthy (D-CA) told the press he doesn't think any lawmaker should go because they would distract the military from their evacuation efforts. Pentagon Spokesman John Kirby also spoke out against the lawmakers, explaining they "took time away" from what the military planned to do that day.
Moulton and Meijer have said they plan to share more details about their trip at a later date.
Copyright 2021, WatchDogReport.org