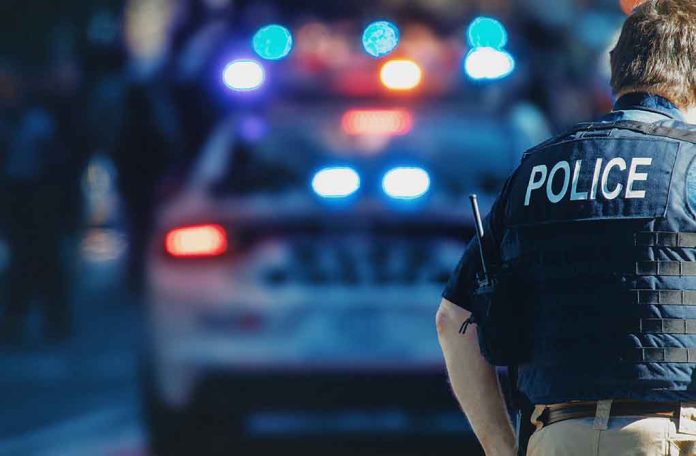 (WatchDogReport.org) – High-speed police chases aren't uncommon occurrences. News reports showing patrol vehicles pursuing fleeing suspects with helicopters flying overhead have become almost commonplace. However, a recent police pursuit raised many eyebrows when the driver was revealed to be a child.
The 10-year-old boy had stolen a silver 2017 Buick Encore to "visit" his mom. The car chase occurred on May 27 in Saginaw County, Michigan. Police pursued the vehicle after receiving a call from General Motors On-Star system. On-Star is an onboard vehicle communications system for safety and security. The Buick was stolen from the Hess Avenue neighborhood in Buena Vista, a suburb of Saginaw, Michigan.
As the vehicle took off at high speeds down Michigan's I-75, interstate drivers reported the reckless driving to authorities. Other drivers also made note of the fact that a child was driving the vehicle. An officer with Michigan State Police explained that the drivers had explained spotting a young boy behind the wheel and were afraid as they also observed erratic driving. 
Authorities proceeded to locate the vehicle and attempted a traffic stop near the I-75 Burch Run exit way. However, the driver refused to pull over, at which point police gave pursuit.
Media reports explained that the vehicle was remotely disabled by OnStar and slowly cruised to a crawl before coming to a stop at a guardrail. The car was slightly damaged upon impact with the barrier. The remote-enabled stop took place near mile marker 135 of I-75.
The state police explained that the juvenile driver ran from the parked vehicle, was pursued on foot, and was brought into custody. There were no reported injuries. The 10-year-old driver was taken to the Saginaw County Juvenile Detention Center.
Police stated that the boy had stolen his mother's car and wanted to drive it to see her in Detroit. He had reportedly been staying with relatives at the time he decided to take the car.
Copyright 2023, WatchDogReport.org